Description
Our Focaccias are fresh baked and are simple to prepare. Just heat and serve or add additional toppings to taste. Our focaccias are best before 90 days frozen or best before 14 days after thawing. For best results, refrigerate after opening. Enjoy!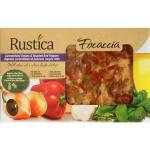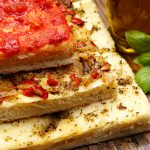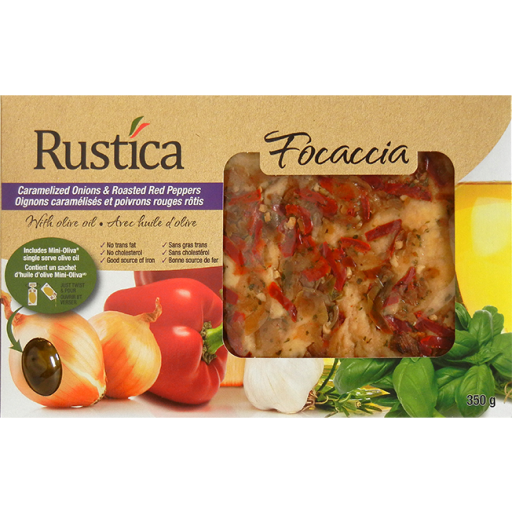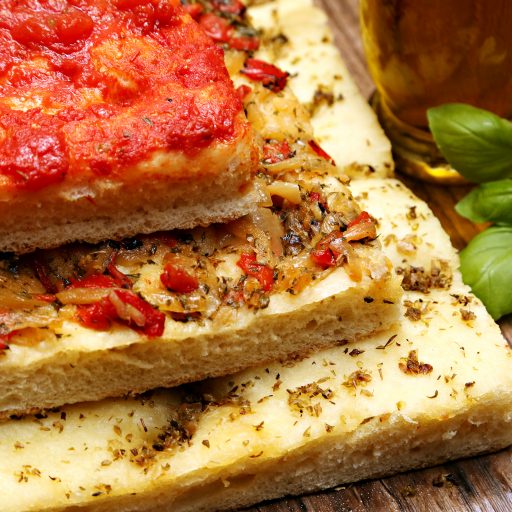 Preparation
Heat & Serve! Remove focaccia from plastic wrap and other packaging. Place focaccia directly onto middle oven rack. Bake until the crust is hot. Conventional oven: 425 °F (220 °C) 6-8 minutes. Toaster oven: 425 °F (220 °C) 3-5 minutes. Do not overcook! Since appliances vary, these cooking times are approximate. Refrigerate any leftover portion. Not recommended for cooking in a microwave. More serving suggestions and recipe ideas for you to enjoy in our recipe section.
Ingredients
Unbleached wheat flour, water, canola oil, yeast, potatoes, poivrons rouges, onions, sugar, salt, calcium propionate, garlic, spices, olive oil, parmesan .