Description
Our exclusive manufacturing process and baking techniques, allow our tomato pizzas to offer several unique features. The crust is tender, crispy, and extremely moist. This is particularly important for hot pizza programs as wells for products being cooked in various types of baking ovens. The moisture level allows you to maintain a superior quality level than a conventional crust when merchandised in a pizza display case. The improved shelf life reduces shrinkage while improving overall quality. Our crust recipe relies on natural dough relaxing time and therefore employs limited dough conditioners. Olive Oil provides flavor, and fresh yeast provides natural dough leavening.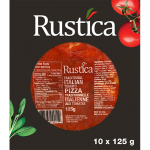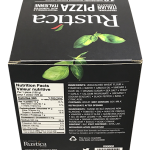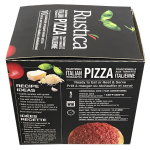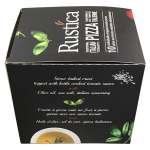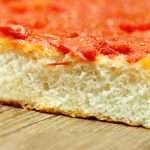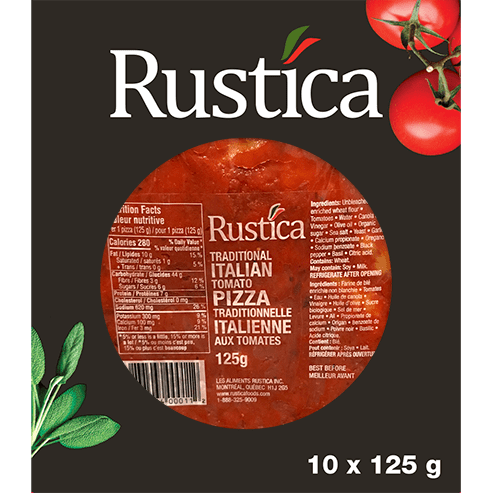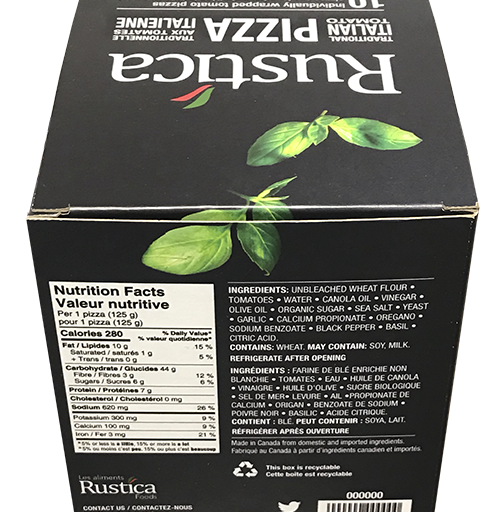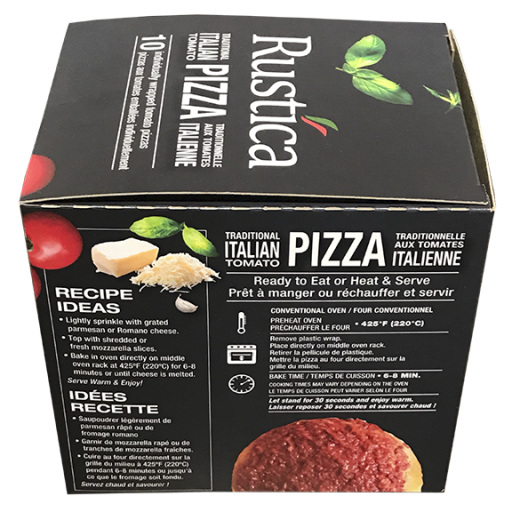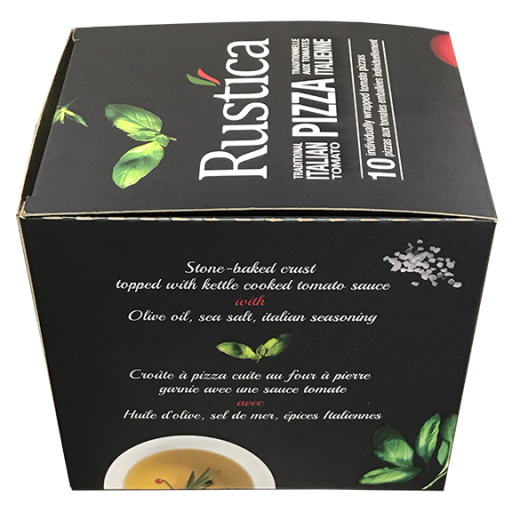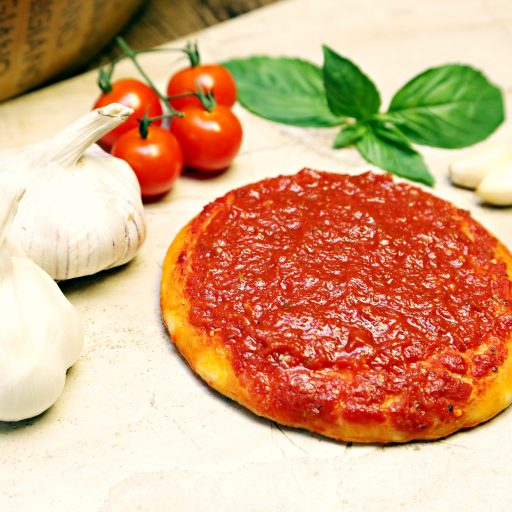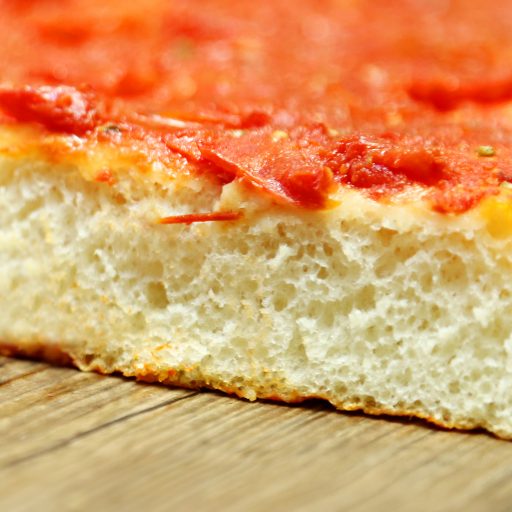 Preparation
Remove plastic wrap and other packaging. Serve at room temperature or Warm it up!
Conventional oven: 425 °F (220 °C) 6-8 minutes. Toaster oven: 425 °F (220 °C) 3-5 minutes. Do not overcook! Since appliances vary, these cooking times are approximate. Refrigerate any leftover portion. Not recommended for cooking in a microwave. More serving suggestions and recipe ideas for you to enjoy can be found in our recipe section.
Shelf stable 17-21 days, flow wrapped tomato pizza to maintain freshness.
Refrigerate after opening.
Ingredients
Unbleached enriched wheat flour, tomatoes, water, canola oil, vinegar, olive oil, organic sugar, sea salt, yeast, garlic, calcium propionate, oregano, sodium benzoate, black pepper, basil, citric acide.
Contains: Wheat. May contain: Soy, milk.