Description
NEW Mia 7" Oven Fired Crusts, 3 Count, 345g
At Mia Foods, we believe that the perfect pizza necessarily starts with the perfect crust. For that reason, we craft our oven-fired, stone-baked pizza crusts using our traditional recipe and innovative oven firing technology. The result is a light golden brown with intermittent deeper browning color, a consistent open-structure texture, and a delicious gourmet-level pizza crust. Mia pizza crusts stay fresh longer, come alive again when baked, and are made with a simpler and cleaner ingredients deck compared to most traditional pizza crusts in North America. They are a fun, easy, and delicious do-it-yourself (DIY) meal solution to be enjoyed with family and friends, anytime. Keep it classic by topping them with marinara sauce, cheese, and pepperoni, create your preferred veggie mix with fresh products from your garden or switch it up to barbeque sauce and baked chicken. With so many ingredients to add and combine, get creative, and make your pizza always your way!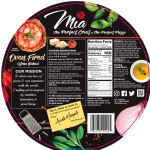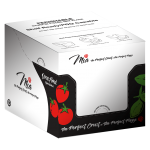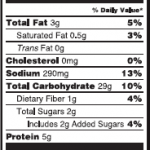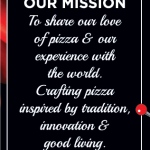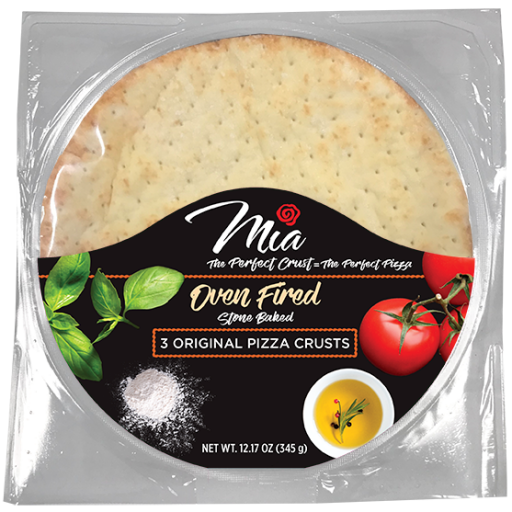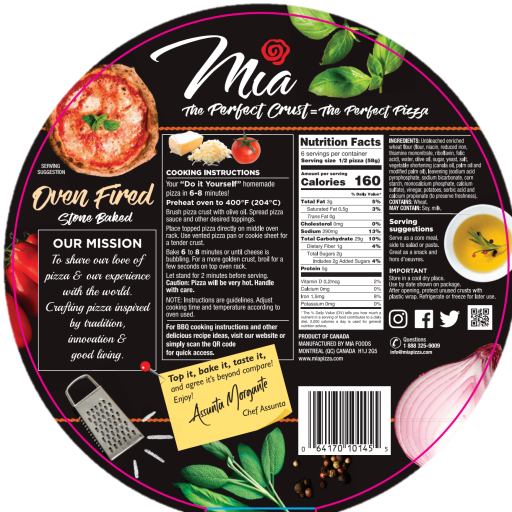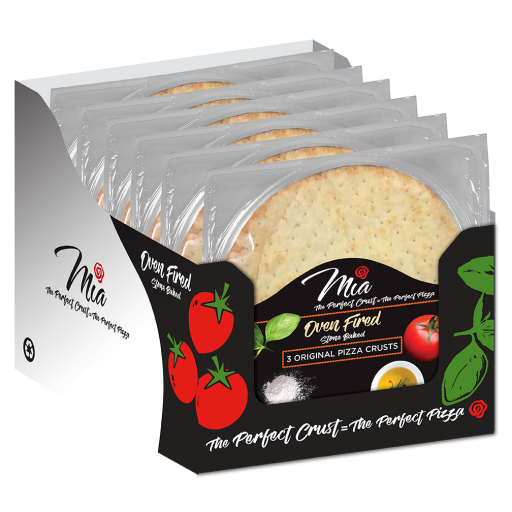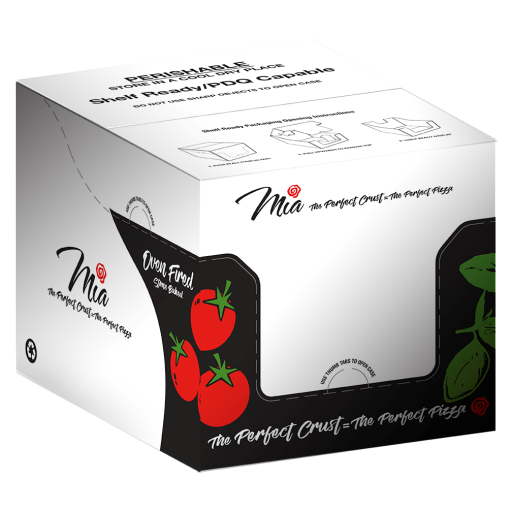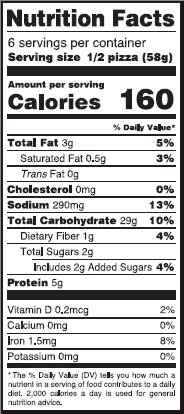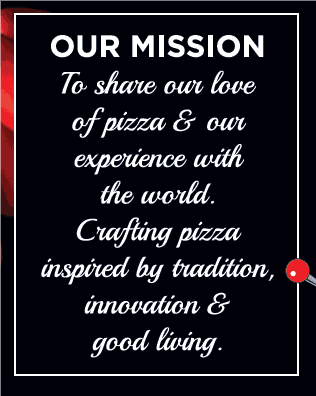 Preparation
Your 'DIY' Homemade Pizza in 6-8 Minutes!
Preheat Oven to 400 degrees F (204 degrees C)
Brush pizza crust with olive oil. Spread sauce and other desired toppings.
Place topped pizza directly on middle ove rack. Use vented pizza pan or cookie sheet for a tender crust.
Bake 6-8 minutes or until cheese is bubbling.  For a more golden crust, broil for a few seconds on top oven rack.
NOTE: Instructions are guidelines.  Adjust cooking time and temperature according to oven used.
Ingredients
Unbleached enriched wheat flour (Flour, niacin, reduced iron, thiamine mononitrate, riboflavin, folic acid), water, olive oil, sugar, yeast, salt, vegetable shortening (canola oil, palm oil and modified palm oil), leavening (sodium acid pyrophosphate, sodium bicarbonate, corn starch, monocalcium phosphate, calcium sulfate), vinegar, potatoes, sorbic acid and calcium propionate.